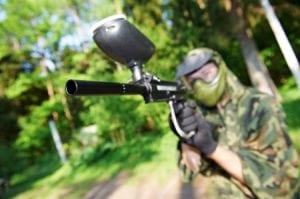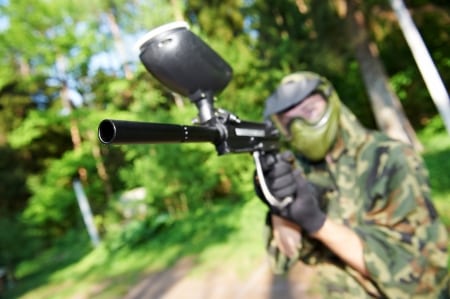 In the heat of a fast-paced match, it's important for your paintball marker to perform as well as it possibly can. The good news is, there are several straightforward upgrades you can make to your marker to give yourself a leg-up on the competition. Check out three easy ways to improve the performance of your paintball marker below!
The Barrel
Frustrated with your marker's accuracy? If no amount of practice seems to be making your shots more accurate, you may want to consider upgrading your barrel. There are plenty of barrel upgrade options to choose from, but 12-16-inch barrels typically offer the best accuracy. Just keep in mind that especially long barrels can reduce the range of your shots. Short barrels, on the other hand, can offer additional range at the expense of accuracy.
The Trigger
Want to improve your rate of fire? A trigger upgrade might be just what you're looking for. A double trigger is an effective, affordable and easy-to-install option for paintball beginners. This will make your trigger easier to pull and allow you to shoot more paintballs, faster. Other more advanced trigger upgrades include response triggers and electronic triggers.
The Tank
Want to make your marker more efficient and accurate? Swapping your Co2 tank for a high-pressure air, or HPA, tank is probably the right move for you. This will not only allow you to shoot your paintball marker faster and more accurately, it will also improve its performance in cold temperatures. HPA tanks can be considerably more expensive than Co2 tanks, but they offer a significant upgrade in performance.
Want to test your upgraded marker in the fields at Battle Creek? Give us a call or contact us online to book your next match today!