Summer is right around the corner, even thought the weather isn't quite there yet with it only being the beginning of April. Summer is the time where we can get outside for fun activities and plan parties and events for our friends and family members.
What if this summer you decided to plan a party at a paintball field? Paintball is one of the most fun activities to do, especially with friends and family involved.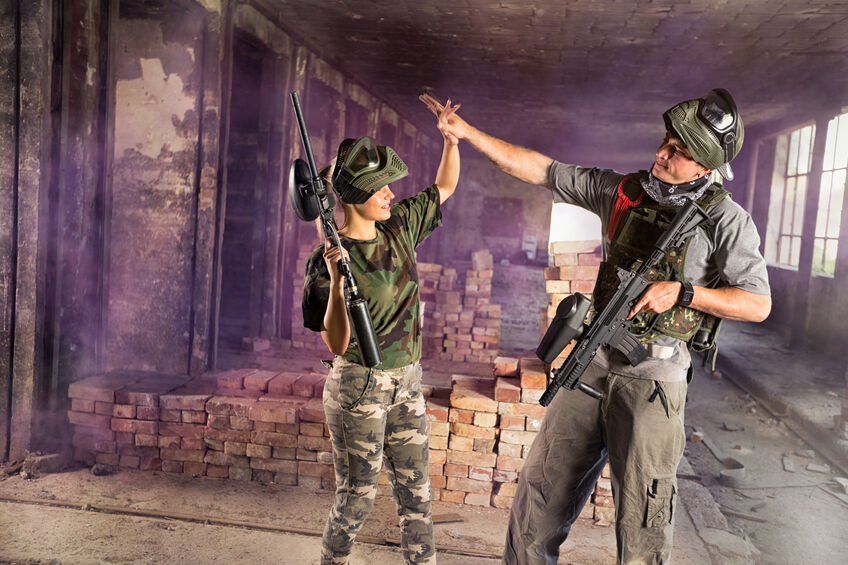 Plan a Paintball Event with Battle Creek
If you've never played paintball before, there is no need to fret. Here at Battle Creek Paintball & Airsoft Fields, we provide paintball fields for events like parties, corporate events, and much more!
We provide you with 15 acres of forests, buildings, hills, secret passages and hidden hide-outs to play paintball games with whichever tactics you prefer. With our private paintball parties, we have several different rates for how many people and length of time. We can provide you with 500 paintballs per person and even a referee to make all the calls to who was hit and who wasn't. Check out our paintball rates for more information when you plan a party with us!
The Benefits of a Paintball Party
Planning a paintball party is definitely a unique option because no one every really thinks about it. An event like playing paintball with your friends or family can be one of the most fun and memorable times you'll have. Get out and enjoy something new for a change instead of planning the same old backyard cookout party this summer.
Here are some paintball party benefits:
Get some awesome exercise
Get an adrenaline rush
Compete with friends/family
Learn a new game
Bond with friends or family members
Make it an annual event
If you're looking to plan a different type of summer party this upcoming season, don't hesitate to reach out to us. Contact Battle Creek Paintball & Airsoft Fields at 973-545-2556 in West Milford, NJ today or visit us online for more information!