It's finally summer, which means it's time to get out and enjoy the nice weather. When it comes to your employees at the office, whether you're all working from home or back in the office, it's time you should think about team building events and activities for your employees. If you really want to excite them and have a bonding experience, consider paintball!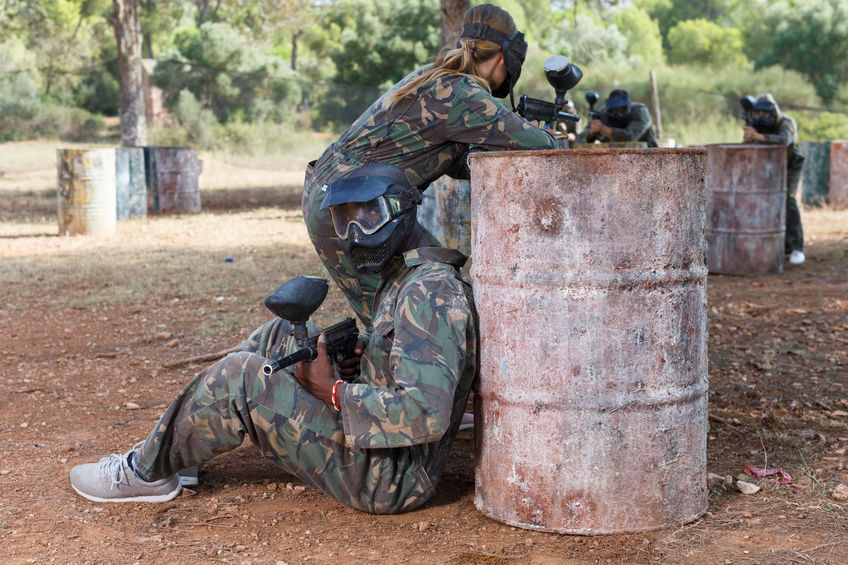 Battle Creek Paintball Team Building Events
At Battle Creek Paintball, we can help you plan a team building paintball event for your employees this summer! The team building experience provides problem solving opportunities, critical thinking tactics, and strategies that can co-inside with work-related tasks. This experience will give your employees a fun time, as well as a learning experience you can take back into the workforce with you.
Paintball Games to Play:
For your team building event, we provide the opportunity to play several different types of strategy games at our fields.
Protect the President
Capture the Flag
Wingman
2-Team Elimination
And more!
The Benefits of Team Building with Paintball
Giving your employees the opportunity to get outside the office and hang out with each other is always beneficial for boosting the office morale. It might have been a long year of work for some of us and playing paintball can give your employees a big break while giving them team building experience.
Choose to play at Battle Creek Paintball & Airsoft Fields, and your team building event will be one to remember for every one of your employees. If you're looking to have a different experience with team building, don't hesitate to contact us at 973-545-2556 today or visit us online for more information about our paintball and airsoft events.