Paintball is a very fun and strategic game. It is almost always better to play paintball in warmer weather, but in the dead of summer, it can be very hot and humid to be out for long hours of the day. When playing paintball, it's important to dress appropriately due to the fact that you will be getting pelted at some point with paintballs.
Fall is usually a very good season to play paintball because the weather is a little bit cooler, but not too cold. You still have sunshine and somewhat warm weather, which helps with choosing how to dress. You can still give yourself protection with your clothes without being overheated.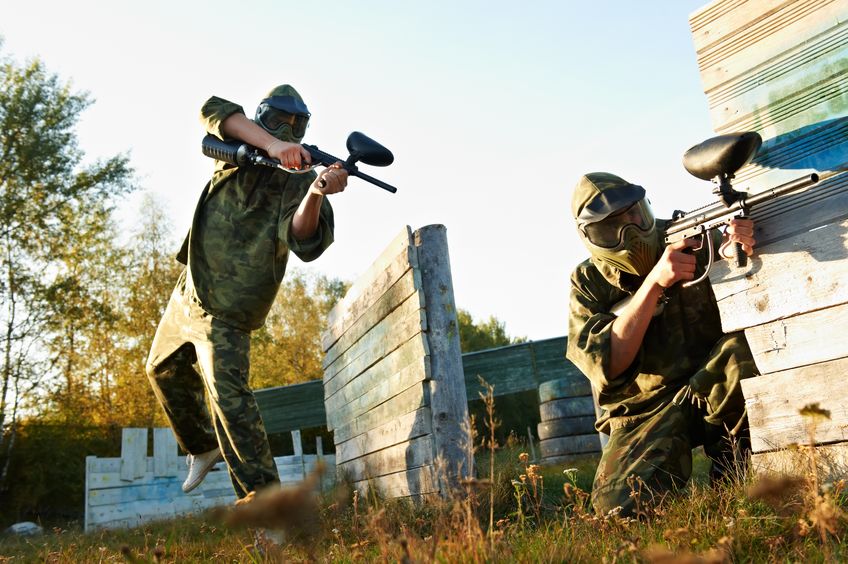 How to Dress for Paintball in the Fall
Although we don't want to rush the last couple months of summer, we are still looking forward to some cooler weather in the Fall season to play paintball with our friends and family. When figuring out how to dress for a paintball match in the Fall season, you can bring out your long pants, long shirts, and other protective clothing for when getting hit with paintballs.
Wear Long-sleeves
Wear pants
Wear boots
Having the option to wear lighter shirts so you don't have to sweat too much is beneficial for playing paintball. You still want to protect yourself from bruises when getting hit, but you have the room to choose.
The Benefits of the Fall Season
If you're in a climate like we are in New Jersey, you most likely appreciate the Fall Season. The leaves start to change into beautiful colors, the weather is still very comfortable and warm, yet with a hint of chill. You have the ability to wear warmer clothes without being too hot, and you enjoy spending time outdoors.
When it comes to paintball, the Fall season is a very comfortable time to get out to Battle Creek Paintball & Airsoft Fields with your friends and family for some fun! We encourage you to get a group together and come out to our fields to play paintball and enjoy the Fall season. Contact Battle Creek Paintball & Airsoft Fields at 973-545-2556 today or visit us online for more information!